Why does Kim Davis get hero status? Did her actions warrant meeting the Pope?
VATICAN CITY – Pope Francis met a Kentucky county clerk last week who was jailed for refusing to issue marriage licenses to gay couples, the Vatican said on Wednesday, confirming earlier reports from the United States.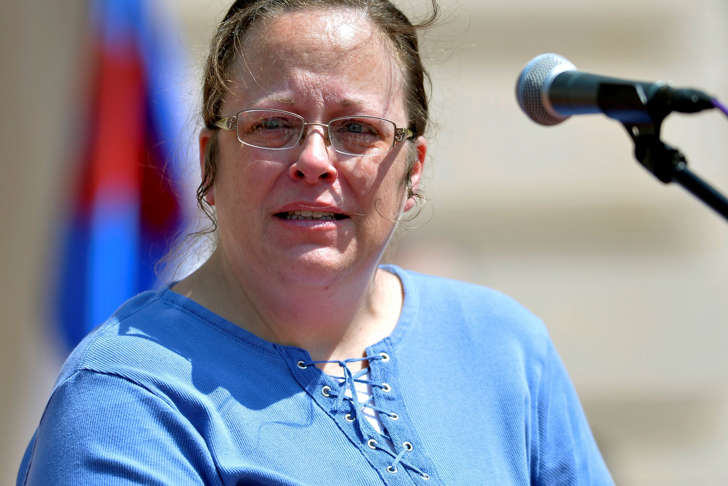 © Timothy D. Easley/AP Rowan County Kentucky Clerk Kim Davis speaks to a gathering of supporters during a rally on the steps of the Kentucky State Capitol in Frankfort Ky. Timothy D. Easley/AP
"I do not deny that the meeting took place, but I have no comment to add," Vatican spokesman Federico Lombardi said in a statement.
Earlier, Lombardi had said he could neither confirm nor deny the meeting.
Rowan County Clerk Kim Davis and her husband met the pope during the Washington leg of his visit to the United States, she and her lawyer told American media. (Created by Crispian Balmer)
Should Kim Davis be viewed as a Hero? Are an employee that is insubordinate?